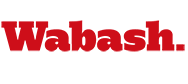 Chamblee's Season Ends With 400-Hurdles Prelims
by Brent Harris

May 26, 2011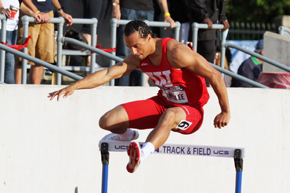 Wes Chamblee finished 14th in Thursday evening's preliminaries in the 400-meter hurdles at the 2011 NCAA Division III Outdoor Track and Field Championships. Chamblee earned a chance to compete at the meet to complete a comeback from reconstructive knee surgery.
View photos from Thursday night's hurdles race and the Wednesday evening awards banquet here.
Chamblee finished the second of two heats with a time of 53.86, missing a spot in the finals by one second. Eight finishers advanced to Saturday's finals.
"I told Wes after the race that I love him and I'm so proud of him," Head Coach Clyde Morgan said. "A couple of coaches came over after the race to congratulate Wes on even being able compete in the race. One of them said over and over again, 'You have to remember your third race of the season is at nationals. Not a conference meet, not a qualifier, but nationals!'
"Wes was obviously disappointed not advancing to the finals, but he still ran a 53-second race and is really only about 80 percent. In all honesty he shouldn't have been here. Qualifying for nationals with his injury is unbelievable. I told him to recap his career and remember his individual accomplishments and the team's accomplishments this season. He did that. Now he's ready to root on his teammates."
"I'm just counting my blessings," Chamblee said. "I'm a little disappointed with the results, but at the same time I'm blessed to be here. I was excited to be able to compete for Wabash and represent the school at nationals."
The Outdoor Championships continue Friday and Saturday. Kevin McCarthy will compete in the 3000-meter steeplechase and Jake Waterman will race in the 800-meter run on Friday. Seth Einterz will compete in the 5,000-meter run on Saturday, while Waterman will try to advance to the 800 finals, as well.
For more information:

Game Stats