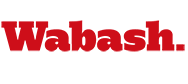 Holm Named NCAC Baseball Player of the Year
by Brent Harris

May 5, 2011

John Holm has been named the 2011 North Coast Athletic Conference Baseball Player of the Year by the league coaches. The junior slugger was one of eight Little Giants to receive All-NCAC honors.

Wabash is currently 21-20 overall and 9-5 in conference games to tie for third in the league standings. The Little Giants will begin NCAA Tournament play on Wednesday, May 18. The site and opponent are yet to be determined.

Holm, a graduate of Naperville Central (IL) High School, is the first Wabash athlete to earn Player of the Year honors. The first baseman and designated hitter helped the Little Giants to three wins in the recent NCAC Tournament, giving Wabash its first league title since joining in 2000 and its first appearance in school history in the NCAA tournament. Holm led the NCAC in home runs (12), RBI (51), runs scored (41), and total bases (96). He is second in slugging percentage with an average of .722, ranks sixth in on-base percentage (.478), and is third in walks (20). Holm's 12 home runs tie him for fifth in the nation among Division III players. He also ranks ninth in home runs per game (0.31), 10th in RBI, 25th in total bases, and 26th in slugging percentage among the national leaders.

Joining Holm as a First Team All-NCAC selection for the second consecutive season is sophomore outfielder Montana Timmons. The McCutcheon (Lafayette, IN) High School product
(right)
batted .380 in his second season. He tied for second in the NCAC in RBI with 41, total hits with 55 and doubles with 13. He also tied for third with three triples and 83 total bases. His 30 runs scored also tied him for eighth among NCAC players. Timmons' slugging percentage of .585 was ninth-best in the conference. He ranks 35th in the country in RBI, 48th in total hits, 61st in doubles, and 67th in total bases.

Chris Deig earned First Team All-NCAC honors. A graduate of Evansville Reitz High School, Deig was a Second Team All-NCAC pick in 2010. This year the junior outfielder led the NCAC in total hits with 58. Deig
(left)
tied for second in the league in runs scored (37), was seventh in on-base percentage (.473) tied for seventh in doubles (10), tied for eighth in total bases (68), and was 10th in batting average (.406).

Senior third baseman David Seibel was also a First Team All-NCAC pick, receiving conference honors for the first time. The Mt. Vernon (Greenfield, IN) High School product batted .336 — ranking him fifth among Wabash players — with one home run and 38 RBI this season. Hi 38 RBI placed him third among all NCAC players. Seibel
(right)
tied for eighth in the NCAC in total hits with 49. Seibel's slugging percentage of .473 was fourth-best on the team, while his 49 hits tied for fourth-best among Wabash players.

Tanner Coggins and Andrew Swart were named Second Team All-NCAC. Coggins
(left)
, a Tulsa, Oklahoma, Metro Christian High School product, was named the league's second team all-confernece DH after being named to the Honorable Mention All-NCAC team in 2010. This year he tied for third in the conference in triples with three, tying for the team lead in that category. He also tied for third on the team in stolen bases (2).

Swart
(right)
topped the conference rankings in total wins with a record of 7-4. The right-handed pitcher — a Crawfordsville High School graduate and 2010 Honorable Mention All-NCAC pick — also led the league in innings pitched (78-2/3), strikeouts (64), and tied for the most games started (11). He tied for third in total appearances with 16 and ranked second in complete games (5). His seven victories rank him 34th among Division III pitchers, while his 64 strikeouts are the 59th-most in the nation.

PJ Tyson and John Pennington were named to the 2011 Honorable Mention All-NCAC team. Tyson
(left)
earned all-conference honors for the third straight season after a 2010 second team and 2009 honorable mention selections. A graduate of Lafayette Jefferson (IN) High School, Tyson batted .315 in 36 games for Wabash as a senior catcher. He was fifth on the team in on-base percentage (.381).

Pennington
(right)
, a junior shortstop from Indianapolis North Central (IN) High School, earned conference honors. He started all 41 games, hitting .301. He was sixth in the NCAC in runs scored with 34, and tied for seventh with four home runs. .