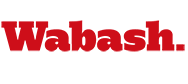 Track and Field Trio Garners Weekly Conference Awards
by Brent Harris

March 29, 2011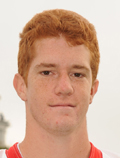 Three Wabash track and field competitors have received the North Coast Athletic Conference Men's Athletic of the Week Awards. Junior Daniel Ambrosio was named the Field Athlete of the Week, while Charles Smother received Men's Sprints/Hurdles honors, while McCarthy received the Men's Distance award.
Ambrosio (left) posted the best mark in the javelin throw at Saturday's Yellow Jacket Open Invitational, hosted by Cedarville University. He won the event with a throw of 53.60 meters (175 feet, 10 inches). His mark is the second-best this season among NCAC throwers. Ambrosio is in his first season as a member of the Wabash track and field team.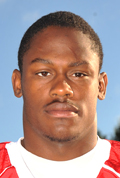 Smothers (right) finished first out of 35 runners in the 100-meter dash at the Rhodes College Invitational, held Saturday in Memphis, Tennessee. He won the race with a time of 11.25 seconds, the second-quickest time posted by an NCAC runner this season.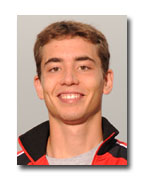 McCarthy (left) won the 3000-meter steeplechase Saturday at Rhodes College, running away from the rest of the field with a time of 9:21.05. He was competing in the steeplechase for only the second time in his career, but managed to post a time fastest enough to reach the NCAA Division III provisional qualifying time for the national meet. McCarthy's steeplechase time is over 30 seconds faster than any posted this season by an NCAC athlete.




For more information see: