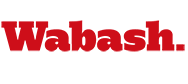 Free Comedy Show 8 p.m. in Ball Theater
March 25, 2011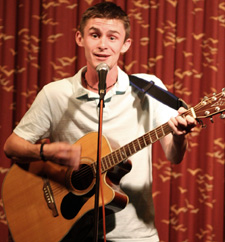 Students and the entire community can once again take advantage of a free comedy show tonight in Ball Theater. Wabash senior Luke Robbins will be joined by three other comedians for an 8 p.m. show.
The show runs about an hour and a half and is for adult audiences. The show will feature Cam O'Connor, Brent Terhune, Matt Holt and Robbins. There is no charge.
Robbins comedy career continues to take off. He will be the opening act for the Lupie Fiasco, the Wabash National Act, next weekend. He's also contracted a number of events at Dayton's Wiley's Comedy Club in Ohio.