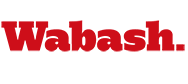 Tennis Splits Chicago Weekend
by Brent Harris

March 19, 2011

Wabash scored a 5-4 over Lake Forest College Saturday afternoon less than 24 hours after the Little Giant tennis lost a 5-4 decision at Elmhurst College.

Evan Bayless and Ian Leonard scored the lone doubles point for Wabash on Saturday afternoon with an 8-3 win against Tommy White and Jerry Wang in the third flight. Trailing 3-1 after a loss in singles play, the Little Giants recorded four wins over the next five singles matches. Zach Lowry won 6-4, 3-6, and 14-12 in the super tiebreaker. Wade Miller was also forced to a third set, winning 7-6 (4), 0-6, 10-8. Ricky Ritter scored a straight sets victory at fifth singles with scores of 6-3, 6-4. Ian Leonard won at sixth singles by scores of 6-4, 6-1.

Wabash won two doubles matches on Friday night against Elmhurst. Ritter and Peter Gunderman scored an 8-4 win at number two doubles. Leonard and Bayless took an 8-5 win in the third doubles flight.

Miller and Ritter scored the only singles wins for Wabash. Ritter as a 6-1, 6-3 victor at number five singles, while Miller took a 7-5, 6-1 win at fourth singles.

Wabash (11-5) returns to action next weekend when the Little Giants serve as hosts of the annual Kerry Seward Memorial Tournament. The two-day event begins Saturday morning at 9 a.m.