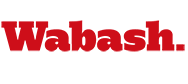 Johnson's Photo to Hang in Statehouse
March 14, 2011

Kim Johnson's stunning photo, Winter Frost, was chosen as one of 11 winners of the Fourth Annual Celebration of Hoosier Women Artists competition. The contest is conducted annually in March to coincide with National Women's History Month.
Johnson, who is the College's public affairs and marketing specialist, was among 140 Hoosier artists who submitted work for the contest, which is coordinated by Indiana Lt. Governor Becky Skillman.
"I'm reminded every year during this competition that we have an unbelievable amount of talent in the arts here in Indiana," Lt. Governor Skillman said. "I truly enjoy the process and seeing these works in my office every day."
The Lt. Governor will recognize Johnson and the winners Friday, March 25, at the Statehouse. The winning pieces will be on display in the lobby of the Lt. Governor's office and on the Lt. Governor's website for one year beginning in early April.
"I am honored to have been chosen as one of the Hoosier Women Artists to display work in Lt. Gov. Skillman's office this year," Johnson said. "I know the work of — and have looked up to — a few of the other women selected. To be included among those women makes it extra special."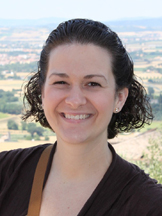 This is not the first time Johnson's photograph of a frost-encrusted leaf received honors. She enlarged the photograph and had it specially printed on an aluminum surface for submission to the Crawfordsville Art League's annual Downtown Art Exhibition.
She received the Judges' Special Recognition for Outstanding Work in that show, and soon after the piece was purchased by an art collector.
In December, President and Mrs. White chose Winter Frost for use on their annual holiday card.
Dr. Jean Robertson, professor of Art History at IUPUI's Herron School of Art and Design, assisted with the judging of the 140 submissions. Lt. Gov. Skillman ultimately selected the 11 winners, after considering feedback from her staff and Dr. Robertson.
The winning artists and their works are:
• Kimberly Johnson, Crawfordsville, Winter Frost
• Judith Bates-Gorman, Michigan City, At the Water's Edge
• Lisa Bemish, Tippecanoe, Home Stretch
• Joan DeJong, Newburgh, Indiana Long Shadows
• Amanda Fruits, Brownsburg, Josephine
• Suchet Kaur, Bloomington, Relaxing in Nature
• Suga Matsui, Richmond, Whispering
• Lizzy Rainey, Lafayette, Lafayette, Indiana's Historic Brick Stairway on the 4th of July
• Susan Ring, North Manchester, Nine Pitchers
• Shirley Woolard, Indianapolis, Evergreen Weeping
• Sara Vanderkleed, Tipton, Grain Storage