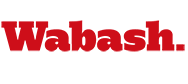 Little Giants Split Sunday Slugfest
by Brent Harris

February 27, 2011

Wabash and Case Western Reserve combined to score 59 runs in two games on Sunday afternoon in Chillicothe, Ohio. Case took game one 13-9 before the Little Giants responded with a 20-15 victory in the series' concluding game.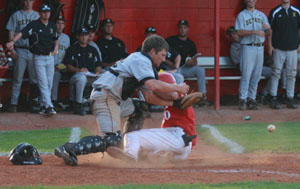 The Little Giants used 17 hits to produce nine runs in game one, led by Chris Deig and David Seibel each with three. Wabash trailed 2-0 after one inning before rallying to tie the game with a run in the second and one in the fourth. The Spartans blew the game open in the fifth and sixth innings with a total of seven runs. Wabash rallied for three runs in the sixth and a run each in the seventh, eighth, and nine innings.
Seibel blasted his first home run of the season in the seventh inning after hitting his first double in the second inning. He finished with three RBI, as did sophomore Montana Timmons.
Game two saw the Little Giants score 12 runs in the first two innings and six in the sixth on the way to a 20-run effort. Wabash pounded out 25 hits, led by Deig and Brian Lares each with four. John Holm had five RBI on three hits. Seibel hit for the cycle over a two-game stretch, adding a triple to his double, single, and home run in game one. Timmons had two doubles, while Lares, Dieg, PH Tyson, and Joe Johnson each had two-base hits.
Jeff Soller picked up the win after working four innings of relief for starter Luke Holm, who lasted only 2-1/3 innings after surrendering nine runs on nine hits. Soller gave up six runs on six hits before Luke Zinsmaster closed the door with 2-2/3 scoreless innings.
Wabash split Saturday's series as well, giving the Little Giants a 2-2 record for the season. The team will prepare to head to California for next week's spring break trip.