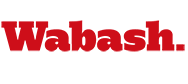 Tennis Adds Two More Wins
by Brent Harris

February 27, 2011

The Little Giant tennis team improved to 8-1 with a pair of victories on Saturday. Wabash opened with an 8-1 win over Illinois College, followed by a 7-2 victory against Westminster (MO).

Wabash took all three doubles matches against Illinois in the morning contest. Wade Miller and Daniel Delgado continued their winning ways by picking up an 8-6 win in the first flight. Ricky Ritter and Peter Gunderman combined for an 8-4 win at two doubles. Evan Bayless and Ian Leonard scored an 8-0 victory in third doubles.

The Little Giants won five of the six singles matches. Delgado won 7-6 (5), 6-4 in the second flight, while Zach Lowry scored a 6-2, 6-1 victory at number three singles. Miller breezed to a 6-0, 6-0 win at number four singles. Ritter was a 6-2, 6-1 winner at five singles, while Leonard added a 6-1, 6-0 win in the sixth flight.

Wabash swept doubles play in the second match against Westminster, with Miller and Delgado improving to 9-0 by scoring an 8-4 win at number one doubles. Ritter and Gunderman won 8-5 in the second flight, while Bayless and Leonard were 8-3 winners in the third flight.

Delgado won in straight sets (6-2, 6-4) at two singles. Lowry earned a 6-2, 6-0 victory in the third singles flight. Miller was forced to three sets before taking a 6-0, 4-6, 10-3 win at four singles. Ritter closed out the match with a 6-2, 6-0 victory in the fifth singles flight.