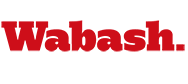 Little Giants Host Wittenberg Tonight
by Jim Amidon

February 16, 2011

The Wabash basketball team has two regular season home games remaining and hopes to gain some momentum heading into the North Coast Athletic Conference tournament, which begins next Tuesday. First up for the Little Giants is conference-leading Wittenberg, which visits Chadwick Court tonight at 7:30 p.m.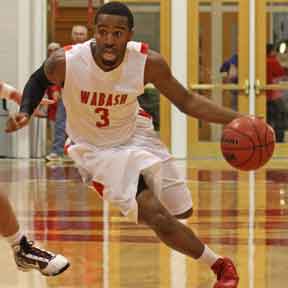 Wabash upset undefeated and top-ranked Wooster on February 5, but stumbled Saturday in a home-court loss to Hiram. The loss dropped Wabash to 17-5 overall and fourth place in the league standings.
Wittenberg is coming off an upset victory over Wooster on February 12, which gave the Tigers sole possession of first place in the NCAC. Wittenberg comes to Chadwick Court with a 17-5 record overall and 13-1 mark in the league.
Wabash is 9-2 at Chadwick Court this season. After tonight's game against Wittenberg, the Little Giants close out the regular season with a 1 p.m. game Saturday against Oberlin. Wabash will honor its seniors in a brief pre-game ceremony before tipoff.
Also on Saturday, a post-game ceremony will honor Head Coach Mac Petty, who last week announced that he plans to retire at the end of the school year.
Wabash will play its last home game under Coach Petty on Tuesday, February 22 in the first round of the NCAC tournament.
Wittenberg comes to Crawfordsville tonight on a roll. Since losing at Wooster on January 22, the Tigers have won five straight games; they are 13-1 since starting the season with a 4-4 record.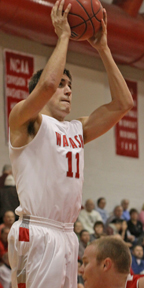 The Tigers are led by junior forward Clayton Black and senior guard Chris Sullivan. Both players average more than 15 points per game. Black averages 5.5 rebounds and hits 61 percent of his shots. Sullivan is the team's best three-point shooter, hitting 39 percent from behind the arc, and 95 of his 111 field goals this season have been three-pointers.
Junior center Alex Brandt averages 5.9 rebounds to lead the team and shoots 59 percent from the floor.
When Wabash played at Wittenberg in January, the Little Giants led for much of the game, but fell 55-54 after a sluggish second half. Sullivan and Black each scored 13 points in the win.
In that first contest, Wabash shot just 23 percent from long range and surrendered a five-point halftime lead. Wabash got to the free throw line just five times in the contest (hitting four), the fewest free throws made and attempted in any game this season.
Senior forward Wes Smith, Wabash's leading scorer, was held to just 14 points in the loss, but he grabbed a game-high 10 rebounds. Derek Bailey scored 10 points and Nick Curosh chipped in eight points and five boards.
Tipoff for tonight's game is 7:30 p.m. Admission is free and Wabash fans are urged to wear red in support of the team.