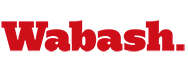 Rankings Reflect Wabash Success
by Brent Harris

February 10, 2011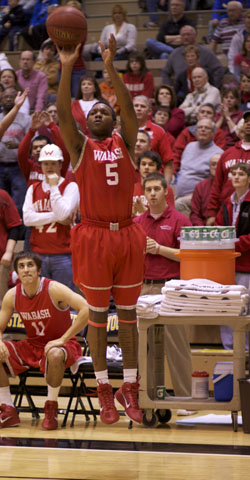 All four winter sports teams have been recognized by various organizations in the national rankings during one of the most successful winter seasons in Wabash history.
The Little Giant basketball team is ranked 13th in the latest D3hoops.com poll after their 69-68 overtime victory over unbeaten and top-ranked Wooster last Saturday afternoon. Wabash is ranked third in this week's NCAA Division III men's basketball Great Lakes Region rankings. The Little Giants are 16-4 against Great Lakes Region teams. Wooster, the only other North Coast Athletic Conference school to earn a spot on the list, remained the number-one ranked team in the region. Wabash will complete the regular season with three home basketball games, starting Saturday afternoon with a 1 p.m. contest against Hiram College.
The Wabash wrestling team moved to 16th in the latest Brute/adidas Division III team rankings. The Little Giants are 11-4-1 in dual matches this season with at least two major competitions still on the schedule. Wabash will travel to Manchester College this Saturday for the annual Midstates Wrestling Conference Championship meet. Wabash will serve as the host school for the NCAA Division III Midwest Wrestling Regional to be held Saturday, February 26 at Chadwick Court beginning at 9 a.m.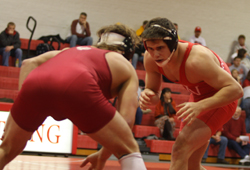 Junior Greg Rhoads moved into the top-10 of the 184-pound weight class rankings on the heels of his individual championship at the Pete Willson - Wheaton College Invitational.
The Little Giant indoor track and field team is off to a solid start this season, posting a fourth-place finish overall and second among Division III teams last weekend at the Tiger Invitational at DePauw University. The season results have moved Wabash to 13th in the latest D3Rankings.us Dual Meet Power RPI system. The team also moved up two spots in the US Track and Field and Cross Country Coaches Association Great Lakes Region rankings, taking over the fifth spot on the list. The Little Giants will compete this Saturday at the DePauw Invitational in Greencastle at 11 a.m.
While the Wabash swimming and diving team has not cracked the top-25 in the latest CollegeSwimming.com/College Swimming Coaches Association of America DIII poll, the Little Giants did receive 11 votes. The Wabash team is in Canton, Ohio this Thursday, Friday, and Saturday for the annual North Coast Athletic Conference Men's and Women's Swimming and Diving Championships. Complete meet information can be found here.