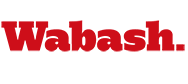 Tankers Shine On Senior Day
by Brent Harris

January 29, 2011

The Wabash swimming and diving team found the perfect way to celebrate Senior Day Saturday at the Class of 1950 Natatorium. The Little Giants defeated Illinois Wesleyan 139-84 in dual meet action, scoring eight first-place finishes.

View photos from the final home meet of the season here.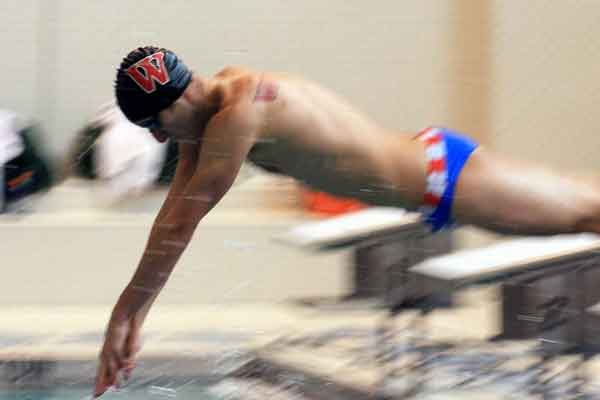 Four of the Little Giants' six seniors — Adam Current, Evan Rhinesmith (right), Eric Vaughn, and David Birrer — combined for the first victory of the meet, winning the 200-yard medley relay with a time of 1:39.79. Fellow seniors Chad Woods and William Cheng joined the quartet prior to the meet to be honored for their contributions over the past four seasons at Wabash.
Woods picked up an individual victory in the 200 freestyle by posting a time of 1:49.40. Freshman Adam Barnes grabbed third place with a time of 1:51.29. Current and Birrer finished 1-2 in the 100 butterfly. Current (below left) won with a time of 51.03, while Birrer grabbed second place by touching the wall in 53.40. Rhinesmith took first place in the 100 breaststroke, finishing in 1:00.48. Paul Buescher grabbed second place in the event (1:04.83).
Freshman David Phillips scored two first-place finishes. The first came in the 1000 free, where he won with a time of 1:024.07. He added another top place in the 500 free, winning with a time of 4:56.32. Barnes took second in that race with a time of 5:04.07.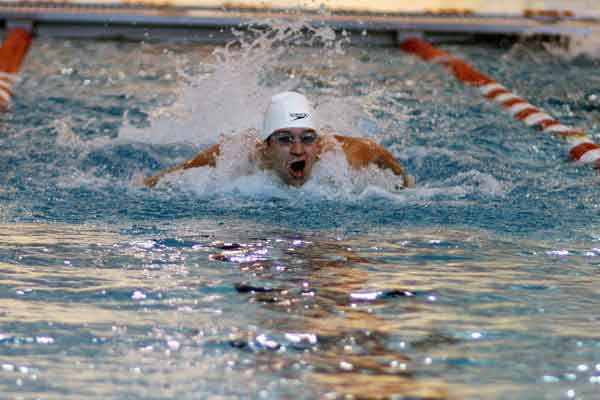 Sophomore diver Jake Schild won both the one- and three-meter events. He posted a total of 195.53 points on the one-meter board and won with a total of 164.70 in three-meter competition. Freshman Jacob Anderson was second in both events (167.63 - one-meter; 158.85 three-meter).

Charles Williams scored second place points in both the 200 individual medley (2:02.03) and the 100 freestyle (49.15). Rhinesmith was second in the 50 free (22.39), while Alex Beck finished third (22.87). Vaughn scored a second-place finish in the 100-yard backstroke (57.03).

Williams, Jake Pahud, Woods, and Beck finished the day with a second-place finish in the 200 free relay.

Wabash returns to action at the 2011 North Coast Athletic Conference Championship Meet to be held February 10-12 in Canton, Ohio.




Results: Wabash 139, Illinois Wesleyan 84 Game Stats