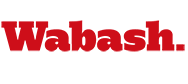 Little Giants Race to a 96-55 Hoops Win
by Brent Harris

November 20, 2010

Wabash scored 20 fast break points and 48 points in the paint to cruise to a 96-55 win over Franklin College in the final game of the 2010 Little Giant Tipoff Classic Saturday afternoon.

View photos from the Little Giants' win here.

The victory was never in doubt with the Little Giants taking an early 12-3 lead after Franklin grabbed its only lead of the game at 3-2. Wabash continued to pound the ball inside to Wes Smith, Nick Curosh, Ben Burkett, and Derek Bailey. Twenty Franklin turnovers lead to 28 Little Giant points.
The Little Giants took a 52-22 halftime edge before outscoring the Grizzlies 44-33 in the final period.
Smith (left) led all scorers with 26 points to earn All-Classic MVP honors. He finished 10-of-15 from the field, 1-of-1 from beyond the three-point arc, and had four steals, one block, one assist, no turnovers, and two rebounds. Brian Shelbourne's tenacity led to eight rebounds for the junior, while he also contributed six points, three assists, and one steal to earn a spot on the All-Classic team. Bailey joined Smith and Shelbourne (below right) as an All-Classic selection, coming off the bench to score 10 points, hand out a career-high four assists, and grab four rebounds to go with one blocked shot and one steal.
Burkett and freshman Pete Nicksic each had nine rebounds. Nicksic enjoyed his best game of the season, shooting 5-of-7 from the field for a total of 13 points along with two blocked shots and an assist. Burkett added four points. AJ Sutherlin also reached double figures for the second consecutive game, scoring 10 points to go with two steals and an assist.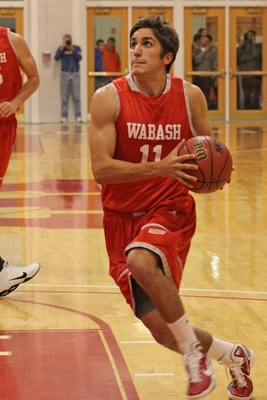 Nick Curosh and Aaron Zinnerman each finished with four assists as the Little Giants recorded the third-most assists in school history with 23 on Saturday. Wabash shot 37-of-70 from the field and a stellar 7-of-11 from three-point range, while outrebounding Franklin 54-28.

JT Barton scored 17 points for Franklin (1-2), while Will Conoley tossed in 13.

Wabash (3-0) travels to Hanover College on Tuesday night.




Results: Wabash 96, Franklin College 55 Game Stats