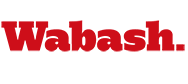 Kalamazoo Tops Wabash Tankers
by Brent Harris

October 29, 2010

Wabash swimming coach Steve Barnes was pleased with his teams performance in a 184-114 loss Friday night to one of the top programs in the nation in Kalamazoo College.

"We were really strong top to bottom," Barnes said. "We were definitely very competitive with Kalamazoo this evening. We posted great swims across the board, which was a complete change from last week. We had several season-best times and some personal bests as well, which really says a lot about this team just two weeks into the season."

Wabash opened with a second-place finish in the 200-yard medley relay. Eric Vaughn, Evan Rhinesmith, David Birrer, and Charles Williams posted a time of 1:37.90. Birrer added an individual title in the 200 butterfly (1:59.08). Adam Current was third in the event with a time of 2:04.69. Rhinesmith won the 100 breaststroke with a time of 59.35 in addition to taking second in the 200 breaststroke (2:15.79). David Phillips claimed the 200-yard backstroke title with a time of 1:59.17.

The Little Giants swept the top-three spots in the 100 butterfly. Vaughn won the race (52.66), with Current (53.31) and Birrer (53.63) completing the 1-2-3 finish. Logan Falley was second in the 1000 freestyle (10:33.98) and the 500 free (5:07.68). Logan Rice took third in the 500 free (5:07.68) with Chad Woods finishing fourth (5:13.13). Woods was third (10:39.93) in the 1000 free, with freshman Adam Barnes finishing fourth (10:44.32).

Charles Williams scored a second-place finish in the 100 backstroke with a time of 55.03. Vaughn finished second overall (55.46). Vaughn also took third place in the 50 free with a time of 22.89. William Cheng and Jacob Alter tied for fifth (24.34). Williams was also third in the 100 free (49.27). Phillips was third in the 400-yard individual medley with a time of 4:28.96.

Diver Jake Schild scored two second-place finishes on the boards. The sophomore scored 214.72 points on the three-meter board, while teammate Jacob Anderson was third with 196.87 points. Schild took second in one-meter competition with 204.46 points. Anderson was fourth (161.47).

Wabash closed out the meet with a second-place finish in the 200-yard free relay. The team of Rhinesmith, Birrer, Williams, and Alter combined for a time of 1:31.56.

The Little Giants return to action Saturday afternoon with a dual meet against Rose-Hulman. The meet begins at 1 p.m. in Terre Haute.