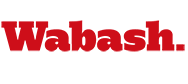 Wabash Day 2010 - Westfield
by Rob Paugh '92

October 11, 2010

Wabash alumni, family, and friends gathered in Westfield, Indiana to help the Westfield Parks Department for the third consecutive year.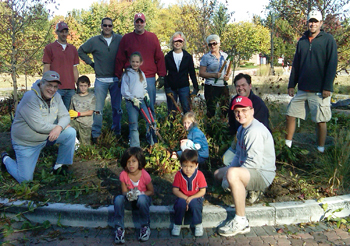 This year we helped with annual fall maintenance on the Monon Trail, a highly used and very active former railway trail. Wabash Day volunteers pruned perennials and cleaned up landscape beds at the trail head. It was a beautiful day with lots of comradery and good fellowship.
Census: Rob Paugh '92, Christine Paugh (wife of Rob Paugh), Kaelie Paugh (age 8, daughter of Rob Paugh), Zoe Paugh (age 6, daughter of Rob Paugh),Jenny Parker, Brisbane, Australia (friend of the Paughs that Rob met during Wabash Study Abroad program in Australia),Greg Teague, '88,Joe Pieters '89, Noah Pieters (age 4, son of Joe Pieters),Serena Pieters (age 6, daughter of Joe Pieters), Sue Stemen, DePauw University '80 (wife of Mark Merkle '80 - "noticeably absent" said Sue),Jeff Dickison '85, Ken Kreisher '64, Joel Tragrasser '94, Luke Tragesser (age 9, son of Joel Tragesser),Chris McConnell, Westfield Parks Department