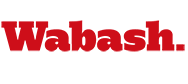 Wabash Football Heads West to WashU
by Brent Harris

October 8, 2010

Wabash will put its undefeated 4-0 football record on the line Saturday afternoon against its toughest opponent of the season. The Little Giants travel to St. Louis, Missouri to play the Washington University - St. Louis Bears (2-2) at 2 p.m. EDT/1 p.m. CDT at Francis Field.

The Little Giants are coming off a 40-3 win last Saturday at Kenyon College. Wabash trailed 3-0 in the second period before scoring 28 unanswered points over a span of less than five minutes. Sophomore quarterback Chase Belton posted career bests with 31-of-41 passing for 399 yards. He tossed four TD pass and ran for another in the victory. Junior Jonathan Horn also had a career day, catching 13 passes for 195 yards and two scores.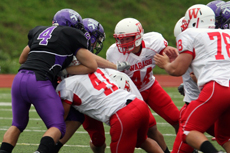 Wabash special teams provided a necessary spark for the third week in a row. Markell Brown blocked one kick that led to seven points. Jonathon Koop grabbed the football and raced 20 yards for his second blocked punt touchdown in as many games. Nate Scola added another blocked punt, giving the Little Giants six blocked punts in three games.
The Little Giant defense held Kenyon to 162 yards of total offense and no points in the first quarter. Wabash has held opposing teams scoreless in the opening period of the first four games of the season, outscoring the other side 41-0.
Washington University has had two weeks to prepare for the Little Giants, enjoying a bye week after posting a 37-7 win over in-state rival Westminster to even its season record at 2-2. The Bears are undefeated at home this season, opening the year with a 34-3 victory against Knox.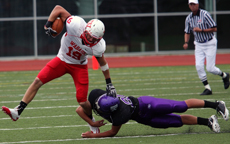 Three seniors lead a talented offensive for the Bears, while a veteran defense has held opposing teams to an average of 15 points and 298.8 yards per game. Jim O'Brien is sixth in Bears' football history in rushing and enters the weekend averaging 73.5 yards per carry. Quarterback Stephen Sherman has thrown for 544 yards and three TDs on 49-of-95 passing for the year. Wideout Tom Gulyas is among the all-time Washington University leaders in pass receptions and receiving yards. He has caught 13 passes for 145 yards this year.
The Little Giants own a 25-15-2 record in the series versus Washington University, including a four-game winning streak. Wabash is only 9-11-1 at Francis Field.
Watch Wabash Head Coach Erik Raeburn's thoughts about the win at Kenyon and this week's opponent, Washington University - St. Louis.