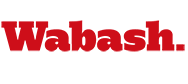 Wabash Honors Dreher with Soccer Classic
by Matt Wilson
Journal Review

September 3, 2010

Wabash College's soccer program wanted to find a way to honor an avid fan of the sport. Robbie Dreher, the 12-year-old son of Wabash 1982 graduate Scott Dreher, was tragically killed in a plane crash with his mom Alyce Mauricio Dreher and maternal grandparents John and Alice Mauricio in December 2006. Robbie was on a small plane piloted by his grandfather — a veteran pilot — en route to watch his older sister play in a soccer tournament.

To help honor Robbie, this weekend Mud Hollow Field will play host to the inaugural Robbie Dreher Memorial Wabash Classic. Wabash plays Spalding at 2 p.m. Saturday and Maryville (Tenn.) 2 p.m. Sunday. Robbie was an avid soccer player and fan of the Tottenham Hotspur Football Club, located in greater London, and Manchester United. Scott was a goalie for two years at Wabash. He now is a lawyer in San Diego and plays for an under-50 soccer league there.

"We just wanted to find a way to honor Robbie," Wabash soccer coach Roberto Giannini said.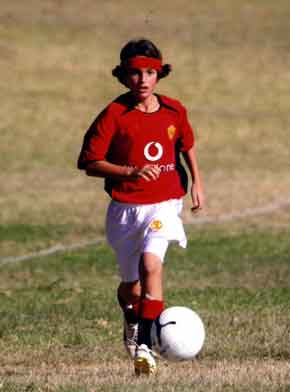 Scott will be on the bench with the Little Giants this weekend. Following the games, he will present the Robbie Dreher Memorial Attitude Award and Robbie Dreher Memorial Sportsmanship Award.
As a fundraiser, Wabash will sell Robbie Dreher Memorial Wabash Classic shirts for $20. The back of the shirts feature Robbie's favorite soccer quote. All the money from the shirts support the Wabash soccer program.
The weekend festivities go beyond the soccer field. At 6 p.m. Saturday, there will be a banquet that around 90 alumni, family and friends will attend. President Patrick White and Wabash Dean of Advancement Joe Emmick will speak about the new soccer facility scheduled for 2011. The field will feature FieldTurf Duraspine PRO, the same turf used by Major League Soccer squad Chicago Fire at Toyota Park.
This weekend also will be the Little Giants' home opener. Wabash opened the season by defeating Anderson 2-1 on Wednesday. After Anderson tied the game 1-1, Wabash's Phil Rosborough scored with three minutes remaining for the victory.
"That was good because we showed we weren't going to be satisfied with a tie and we were going to go for the win because we knew we could," Giannini said. "After Anderson tied the game, the last 10 or 15 minutes we had the ball on their end of the field."
Last year, Wabash finished 9-9-1 and 4-5 in NCAC action. The Little Giants were a game away from advancing to the NCAC Postseason Tournament for the first time in program history, but fell to Oberlin 3-2 in double overtime in their final regular season contest.
The backbone of the team is a core group of juniors who already have two years of playing experience under their belt. There also will be some new faces in the lineup. Pat West, Wabash's goalie the past two years, played sweeper for 90 minutes in Wednesday's win at Anderson.
Freshman Ian McDougall from Westfield was in goal against Anderson and recorded two saves.
Photo - Robbie Dreher, son of Wabash alumnus Scott Dreher, loved to both play and watch the game of soccer. Robbie perished in a plane crash along with his mother and maternal grandparents. Click here for photos from the dinner and banquet.
Matt Wilson is the sports editor of the Journal Review.