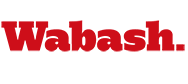 Wabash Scores in 11 Princeton Review Top 20 Categories
August 3, 2010

Wabash College has made the top 20 in 11 of the Princeton Review's Top 20 Category Rankings in its latest publication "The Best 373 Colleges."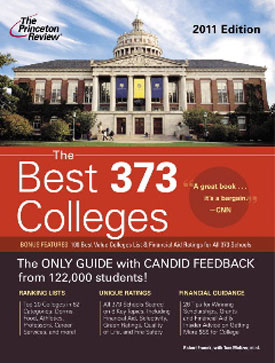 The publication ranks a Top 20 in 62 different categories to evaluate each school. Wabash was No. 2 nationally in "Best Athletic Facilities" and "Easiest Campus to Get Around" Wabash was third in "Everyone Plays Intramural Sports", sixth in "Jock Schools," and seventh in "Most Accessible Professors."
The College was also recognized in seven other Princeton lists:
-
11
th
– Best Career Services
-
11
th
– School Runs Like Butter
-
15
th
– Happy with Financial Aid
-
15
th
- Major Frat Scene
-
18
th
– Professors Get High Marks
-
19
th
– Students Pack the Stadiums
Only about 15 percent of America's 2,500 four-year colleges and two Canadian colleges are profiled in the book, which is
The Princeton Review's
flagship college guide. It includes detailed profiles of the colleges with rating scores for all schools in eight categories, plus ranking lists of top 20 schools in 62 categories based on The Princeton Review's surveys of students attending the colleges.
The Princeton Review ranking is different than some other because it does not rank Colleges academically or from 1 to 373. Instead it offers a Top 20 in the 62 categories. The rankings are based on the publication's survey of 122,000 students attending the colleges. Students are asked to rate their schools on the 62 topics.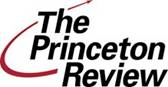 More information on how they achieve the ratings is available on the Princeton Review site linked
here
.
The Review feature a two-page profile on each school with considerable detail.
In the Princeton Review's own words:
"Wabash is one of the few remaining all-male colleges in the country, and like the rest it has a small applicant pool. The pool is highly self-selected, and the academic standards for admission, while selective, aren't especially demanding. Graduating is a whole other matter. Don't consider applying if you aren't ready to do the grueling work required for success here."
Wabash always fares well in another of the Princeton Review's major publications "
Best Value Colleges
."
"The Best 373 Colleges" is the 19th edition of The Princeton Review's annual "best colleges" book.