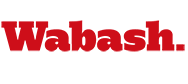 Summer Camps Keep Campus Busy
by Kyle Bender '12

June 24, 2010

Skills camps provided by the coaching staff of Wabash College have kept the campus busy with activity during the month of June.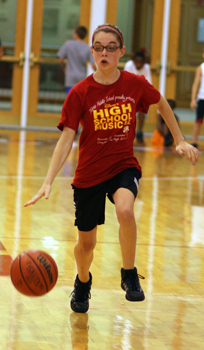 The Crawfordsville community has taken advantage of the nearby and affordable camps, coming out in full force to receive instruction from experienced college coaching staffs and athletes
See a photo album from the tennis camp here, photos from the basketball camp here, and pictures from the soccer camp here.
"This was our fifth Little Giants Soccer Camp since my appointment as Head Soccer Coach at Wabash," said Roberto Giannini. We offer our soccer camp for two main reasons: first we want to teach the sport fundamentals to our young campers so that they can learn the proper techniques, and second we want to create and sustain a fan base for our varsity home games.
"The learning occurs during fun, but challenging age-appropriate activities of a curriculum that is intentionally designed to incorporate PE with some free flowing repetitions for coordination and balance for the youngest campers - age 4-6; soccer activities targeted to get comfortable with the soccer ball - age 7-9, and specific technical skills that require repetition and appropriate body mechanics in order to train muscle memory - age 10 to 13."
Assistant Basketball Coach Antoine Carpenter and several players are hosting a fundamentals camp this week. There are 25 aspiring players participating in the instruction that runs from 9:00 AM to 12:00 PM each day.
"We're mainly focusing on the four basic fundamentals of basketball – passing, dribbling, defense, and shooting," Carpenter said. "We want to give the kids something that they can take home and practice once the camp is over."
Meanwhile, Tennis Coach Jason Hutchinson has held an instructional tennis camp with his mother and several Wabash tennis players for the past four weeks. The camp, which meets in the John P. Collett Tennis Center, has drawn over 70 campers, ranging from first grade to high school.
"Our biggest goal is to get the community more involved with tennis," Hutchinson said. "The interest in tennis has fallen off in the last ten years in Crawfordsville, so we work hard throughout the year to provide camps and other opportunities for the kids to get involved."