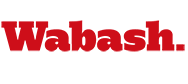 Lilly Weekend Features Students from 11 States
by Howard Hewitt

April 14, 2010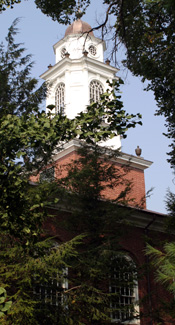 Wabash College will host 30 students this weekend all hoping to become a "Lilly Scholar." Three students will win scholarships equal to a 'full ride" or $170,000 over four years.
High school seniors from Indiana, Wisconsin, Ohio, Pennsylvania, New York, Illinois, Massachusetts, New Hampshire, Florida, Nebraska, and Georgia will be on campus hoping to earn full tuition and room/board support.
To be eligible for a Lilly award, applicants must meet the minimum standards of:
-
a GPA of 3.5 (4.0 scale)
-
Rank in the top 20 percent of their senior class
-
an SAT score of at least 1720 (reading, math, writing), or an ACT composite of at least 25
Each student's individual accomplishments, abilities, academic and extracurricular activities, and leadership abilities are all taken into consideration.
"Especially impressive are young men who have shown particular initiative, worked independently or innovatively, or made a vital contribution to their school or community," the requirements state.

The students arrive Thursday evening for a formal dinner. Bob Wedgeworth '59, a long-time member of the Wabash College Board of Trustees will give the keynote speech.
The students are interviewed Friday. The three interview panels will each have one administrator, two faculty, one alumnus and one trustee. The interview period lasts 30 minutes.
On Saturday, the applicants participate in a seminar discussion with other members of their interview group. Students are given a short text to read then participate in a one hour group discussion.
It's a short wait for the students, The Admissions Office will mail notification to winners Monday, April 19.
Last year Riley Floyd, Noblesville, Ind., Thomas Schmidt, Euless, Texas, and Liam Smith, Lawrence, Kansas, were named Lilly Scholars.