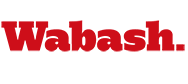 Hall '81 Named to Kelley Academy
March 5, 2010

Kevin Hall '81 is one of five alumni of the Indiana University Kelley School of Business who will be honored for professional achievement during an awards ceremony at the 64th annual IU Business Conference next Wednesday (March 10) in Indianapolis.

Being named to the Kelley School of Business Academy of Alumni Fellows are W. Michael Bryant, president and chief executive officer of Methodist Medical Center in Peoria, Ill.; Kevin D. Hall, executive vice president of Hanesbrands, Inc. in Winston-Salem, N.C.; Young-Jin Kim, chairman and CEO of HANDOK Pharmaceuticals Co., Ltd. in Seoul, South Korea; and Michael G. Rippey, president and CEO of ArcelorMittal USA in Chicago, Ill.

The 2009 Distinguished Entrepreneur Award will be presented to Marshall Goldsmith, of Rancho Santa Fe, Calif., an authority in working with successful top managers and author of nearly 30 books, including the award-winning best-selling books Mojo: How to Get It, How to Keep It, and How to Get It Back When You Lose It! and What Got You Here Won't Get You There: How Successful People Become Even More Successful.

The conference, with the theme, "Remaking America: New Strategies For Exceptional Times," will begin at 9 a.m. at the Indiana Convention Center, 100 S. Capitol Ave., and conclude at 2:30 p.m. Goldsmith also will be the conference's keynote speaker and will be joined by Mattel Inc. Chairman and Chief Executive Officer Robert A. Eckert, United Auto Workers President Ronald A. Gettelfinger and Ernst & Young Chairman and CEO James S. Turley.

Kevin D. Hall '81
Kevin Hall is executive vice president and general manager of the Outerwear Strategic Business Unit at Hanesbrands, Inc. In this role, he is responsible for a $1.5 billion business that includes the brands Hanes casualwear, Champion, Just My Size and Outerbanks, and a large wholesale business that serves screenprinters across the United States.
Hanes is the No. 1 apparel brand in the market and the No. 1 outerwear t-shirt in America. Champion is a leading performance activewear brand and a top selling collegiate licensed brand on college and university campuses across the country.
Hall joined Hanesbrands in June 2006 as the chief marketing officer and had responsibility for U.S. consumer marketing activities across all product segments and brands, including Hanes, Champion, Playtex, Bali, Barely There and Wonderbra.
Previously, Hall served as senior vice president of marketing for Fidelity Investments Retirement Services Co. in Boston in 2001-2005. He helped build a more consumer driven marketing organization and led the company through the development of a five-year strategic plan and subsequent launch of several new financial products and services.
Prior to Fidelity, Hall served in several marketing roles with Procter & Gamble in Cincinnati. He joined P&G in 1985, and early in his career managed brands including Secret, Sure, Vidal Sassoon and Pert Plus.
In 1993, Hall was promoted to marketing director, worldwide strategic planning for P&G's antiperspirant and deodorant category, where he led the global repositioning of the Old Spice brand and worldwide expansion of the successful High Endurance deodorant initiatives. In addition to this, Hall developed the strategy and plans for globalizing P&G's overall deodorant business, and oversaw successful lead markets for its deodorant products into Latin America and Europe.
In 1995, Hall was named marketing director, North America hair care for Pantene and Vidal Sassoon, and he helped develop the strategy and marketing plans to grow Pantene into the No. 1 brand in the U.S. hair care category and into a $2 billion brand globally. From 1997 to 2001, he served as general manager of the company's Global Vidal Sassoon business, with responsibility for managing business teams around the world, including the launch of Vidal Sassoon into the People's Republic of China.
He holds a bachelor of arts degree in biology from Wabash College and an MBA in marketing from the Kelley School.