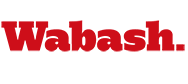 Two Will Speak About 'Moral Conversation'
January 19, 2010

Wabash College has long been known for its spirited discussions and debate. President Patrick White has talked about a "Grand Conversation." Two experts on such topics will be on campus Thursday and Friday to discuss "moral conversation."
Robert Nash and DeMethra Bradley, both from the University of Vermont, have authored a book " How to Talk About Hot Topics on Campus: From Polarization to Moral Conversation." The duo will make multiple presentations on "moral conversations" – a new way of discussing controversial and sensitive subjects in an effective manner.
The duo are scheduled to do Thursday's 11:10 a.m. Chapel Talk, a 1:10 p.m. classroom visit, 5 p.m. dinner with student leaders, and a 7:30 campus workshop on moral conversation. They will make a presentation for faculty and staff at 12:15 p.m. Friday.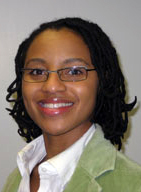 "The use of the word "moral" has to do with its Greek and Latin etymologies, which emphasize the fundamental worth and dignity of each and every person," Associate Dean of Students Will Oprisko said. "Dr. Nash and Dr. Bradley will be engaging the campus community in a variety of ways in order to help students, faculty, and staff understand how they can utilize and connect moral conversation in and out of the classroom."
Nash has been a professor in the College of Education and Social Services for 38 years at Vermont. He is widely published and does consulting services throughout the country. Dr. Bradley is the Special Assistant to the Dean of Students.