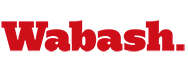 Boston
by Josh Robinson '97

October 5, 2009

On a rainy day in New England, Boston-area alumni and family held a day of service at Franciscan Hospital for Children, a national leader in caring for children with special health care needs.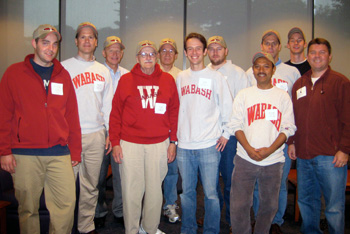 Wabash men visited with children from two of the residential units, a psychiatric ward and the Community Based Acute Treatment (CBAT) unit. The CBAT unit houses children with special emotional and behavioral needs, many of whom are in state custody, and sees them through a short stabilization and assessment period.
We had a pizza party, played board games, created art with the kids, and played soccer and basketball in the gym. Euchre is now a favorite game on Unit I, but we didn't have time to teach them the fight song. These Little Giants helped to bring some normalcy to kids who are in crisis and a good time was had by all:
Terry P. Hadley '64
Carl E. Krumpe, Jr. '55
Shirish Ranjit '96
Joshua D. Robinson '97
Michael Morreale, Jr. '94
Joseph E. Turk, Jr. '89
David K. Landrith '95
John H. Van Drie, Jr. '74
Ryan E. Mills '00
Henry Gillman '04
Peter Gillman (Henry's brother)