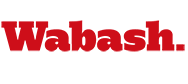 Wabash Soccer Team Prepares For Argentina Trip
by Matt Wilson
The Journal Review

July 29, 2009

When Roberto Giannini took over the Wabash College soccer program three years ago, one of the statements he made on the recruiting flyer he sent out to prospective players was they were going to take overseas trips.

Giannini knew Wabash sent students overseas to study abroad, and wanted his players to also experience culture in a different country. Under NCAA rules, college athletic teams are able to visit foreign countries once every four years, and this was Giannini's chance to take his incoming sophomores, juniors and seniors.

Next week, 20 Wabash representatives will fly out of Chicago to South America where they will stay in Buenos Aires. They will return Aug. 16. (Editors note - The players raised the $3,000 needed for each individual to make the trip themselves without requesting any funding from the College.)

"I just saw this as another chance to take these players on an immersion trip," Giannini said. "This is a chance where they can not only expand their culture but also see good soccer. The soccer itself was set. But we will also have museum outings, see historical sites and tour some of the neighborhoods. And we also will be able to experience their cuisine. Argentina is known for its steaks, so the players are excited about having some nice grilled steaks."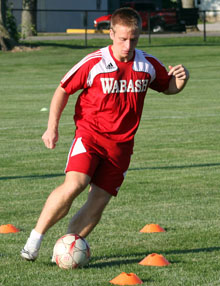 Wabash players leave Aug. 4 and will arrive in Buenos Aires Aug. 5. They will tour Buenos Aires and La Plata, the capital city of the province of Buenos Aires, on the first day. The Little Giants on the second day will play against the Boca Juniors. They will then sightsee for the next two days and on Aug. 10 will play Estudiantes.
The players and coaches then will take a boat to Uruguay and will tour Colonia. After playing Independiente Aug. 13, they will spend one more day in Buenos Aires touring and shopping before going to see a professional soccer match Aug. 15.
With the players being there for the beginning of spring in Argentina, it will be the first weekend of the countries' professional soccer league. They will see at least one — maybe two — professional games at La Bombonera stadium, which seats 120,000 fans. Wabash players will practice at the stadium for four days and will be helped by league professional coaches.
Two-thirds of Wabash's players will make the trip overseas. Joining the incoming sophomores, juniors and seniors will be Giannini and assistant coach Ben Esbaum, along with two friends and two chaperones.
The NCAA allows players to train 10 days before leaving overseas, so the players are on campus and are practicing until Aug. 3.
This will be the first overseas trip for many of Wabash's representatives. Giannini has traveled to many parts of the world, but this will be his first time in South America.
"This is going to be a great experience for me as a person and a great experience for me as a coach," Giannini said. "The kids are working very hard and preparing. I'm just excited because I can see in the players' faces that they are excited."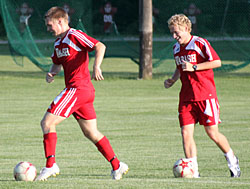 Christian Krenk, a Lafayette Jefferson graduate, will be one of those players making his trip outside of the United States.
"I'm just excited for that aspect, but at the same time I'm nervous," Krenk said. "I have never had to go through customs, and I've heard all the horror stories about that from some of the international players on our team. But once I get there it will be an exciting time for me and I'm just wanting to soak in every minute of it."
Senior Tim Cheek is one of the experienced overseas travelers. He went to Italy during spring break in college, and in high school went to Germany, France and Switzerland. While it will be his first trip to South America, Cheek has seen the Argentine national team play and knows what style of soccer to expect. He looks to see a fast pace with quick touches off the ball and good passing.
"We are going to have an opportunity to play against some great soccer teams," Cheek said. "They will play inspired soccer and hopefully we can bring some of that style back here."
Junior captain Mark Babcock had the same thoughts as Cheek.
"We are going up against some very well-known teams," the Chesterton native said. "I would guess that Americans aren't looked upon too kindly down there, so they are going to play with a lot of passion and intensity. And hopefully that rubs off on us this coming year. I'm just excited to see how we stack up against the best."
Giannini hopes to take his players to Italy when Wabash has its next overseas opportunity in 2012.
Photos - (top left) Senior Christian Krenk works a cone drill as he and his teammates prepare to travel to Argentina next week.
(Bottom right) Sophomores Mike Hegeman and Allan Swan work out at Mud Hollow Field in preparation for the soccer team's trip.