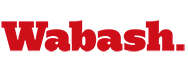 Scots Overcome Adversity to Reach NCAC Tournament
by Matt Wilson
The Journal Review

May 1, 2009

The College of Wooster baseball team's route to the North Coast Athletic Conference Postseason Tournament didn't come without some adversity.

Before the season started, the Scots lost junior No. 1 pitcher Matt Barnes because of blood clots. After he started 32 games at shortstop and was hitting .354 with 23 RBI and 29 runs scored, Matthew Johnson suffered a season-ending injury.

Through the adversity, the No. 15-ranked Scots (31-7) find themselves in familiar territory this weekend as they take on Wabash in a best-of-three series in the opening round of the NCAC Postseason Tournament. The two teams play in a nine-inning doubleheader noon Saturday.

Should they split the series, the deciding game will be a nine-inning affair noon Sunday.

"The one thing about this team is that we have battled hard all season," said Wooster coach Tim Pettorini, who is in his 28th year at the Scots helm. "That has left us with an opportunity for other guys to step up and play some roles that they might not have expected to. But to their credit, they have come together even with the adversity we've had."

This weekend will be a battle between experience and inexperience when it comes to postseason baseball. The Fighting Scots, who won the NCAC East with a 13-3 record, have won a league-high 11 conference titles and have qualified for the conference tournament every year.

Wabash, which finished 11-5 in NCAC West Division play to gain the second seed, will make its first postseason appearance since joining the NCAC in 2000.

Wooster's last conference championship was in 2006. The Scots last year defeated Ohio Wesleyan 14-7 in the opening game of the three-game semifinal series. Wooster, however, fell to the Battling Bishops 6-3 and 14-6 in the next two games.

"We have done it a few times so we know what to expect and won't be taken off guard," Pettorini said. "We are excited to play and the kids are looking forward to it."

Pettorini said having the championship trophy away from Wooster the last two years has made his players even hungrier.

"It has not been here for a while, so we would like to get it back, that's for sure," Pettorini said. "The first thing on our goal sheet is that."

The Scots carry plenty of momentum into the postseason. Wooster has won seven straight and eight of its last nine games, eclipsing the 30-win plateau with Monday's 31-5 victory at Mount Union. In the win where Wooster set a school record for the largest margin of victory, the Scots blasted 11 home runs, the second-most in school history.

Wooster also had the second-most RBI (30), hits (30) and total bases (67) in school history.

Senior captain Sean Karpen leads the Scots with a .452 batting average. Among his 70 hits includes 11 doubles, one triple and six home runs. Junior Matt Groezinger also is batting more than .400, getting 55 hits in 134 trips to the plate. He leads the team with eight home runs and 55 RBI.

The Scots also have the pitching to back up their potent offense. Pettorini said either sophomore Justin McDowell or senior Matthew Miller will pitch the first game. Whichever of the two doesn't pitch the first game will throw the second game. Senior Anthony Trapuzzano will pitch the third game if necessary.

Combined, those three have a 20-3 record and 145 strikeouts. McDowell (7-2) has a 2.50 earned-run average. Miller (8-1) has a 2.86 ERA, while Trapuzzano (5-0) has a 3.74 ERA.