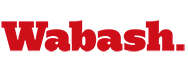 Students, Faculty Remember Professor Placher
December 4, 2008

Students and faculty remembered Professor Bill Placher in Thursday's weekly Chapel Talk.

Seth Einterz '11 and Brock Graham '09 represented the student body and read from Placher's more noted speeches. Then Vic Powell opened poignantly stating he always figured Bill would memorialize him not the speech he was giving this day.

Click here for a full audio podcast of the day's program.

Bill Cook '66 who has been covering the teaching load during Placher's scheduled sabbatical noted he had the honor of first meeting Bill and giving him a campus tour. Professor of Religion David Blix closed the program. Blix was a classmate and called Placher his oldest and dearest friends. They met as freshman at Wabash and kept in touch through the years until Blix returned to his alma mater.

His touching and eloquent remarks brought the formal program to a close.

A memorial service will be held on Saturday, December 6 at 2:00 p.m. in the Pioneer Chapel on the Wabash College campus. A reception will follow in the Sparks Center. Pursuant to Dr. Placher's wishes, in lieu of flowers memorial donations may be made to Wabash College.

Placher was spending his sabbatical in a one-year appointment as the Kilian McDonnel Writer-In-Residence at  the Collegeville Institute for Ecumenical and Cultural Research at St. John's University in Minnesota.

Check back to the College website in coming days. We'll be posting some of Placher's memorable Chapel Talks as podcasts.