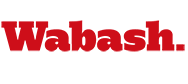 Theater Studio One-Acts Start Tuesday
November 10, 2008

Get directions to Wabash College Fine Arts Center

The Wabash College Theater Department will present this year's Studio One-Acts at 8 p.m., Tuesday, November 11, and Thursday, November 13, in the Experimental Theater in the Fine Arts Center.

This year's selection of one-act plays is being produced under the guidance and design of Timothy Closson as his senior theater project. The plays, which treat subjects such as relationships in college life, termination of career paths, passive revolution as well as midnight temptation, botched terrorism, and vengeful and inadvertent murders, are being prepared by 10 students in the directing class and 18 students in the acting classes.

Join a fired-up group of men who want change, but decide to postpone putting their plans in action. Travel with a father and his young son as they return from a fishing trip and are unexpectedly faced with a life-and-death situation. Eavesdrop on a phone call and find out that danger can make you laugh!

For tickets contact the Fine Arts Center Box Office by email at boxoffice@wabash.edu; or by phone: 765-361-6411. Box Office hours are Monday through Friday, 8:30 a.m. to noon and 1:30 to 4 p.m. The box office will open 90 minutes before curtain time. Tickets not claimed at the Box Office 10 minutes prior to curtain will be released to the general public.

Other theater productions for the 2008-2009 season include: The Pillowman on February 18-21; and The Importance of Being Earnest on April 15-18.

Come and enjoy the variety of "Studio One-Acts: Exploring Theater."