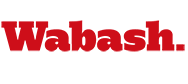 LeMond Earns NCAC Offensive Player of the Week Award
by Brent Harris

October 14, 2008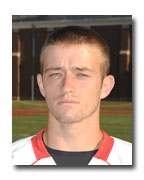 Sophomore wide receiver Kody LeMond has been named the North Coast Athletic Conference Football Offensive Player of the Week.
LeMond received the weekly award after catching eight passes for 165 yards and three TDs in the Little Giants' 37-12 win at Washington University-St. Louis Saturday. His three TD receptions give him 12 for the season, tying for fifth on the Wabash single-season list. The record is held by Ryan Short '03 with 17, which is also the NCAC record.
LeMond leads the Wabash team with 39 catches for 764 yards. He ranks second in the nation in receiving yards per game with an average of 152.8 and is tied for fourth in scoring with a 14.4 points-per-game average.