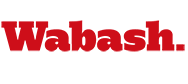 Sons Continue to Follow Brothers, Fathers to Wabash
August 23, 2008

One of the oldest traditions at Wabash College is young men following their fathers, brothers, uncles and other family members to Crawfordsville.

College records show at least 45 incoming freshmen have family connections to Wabash graduates. See legacy photos here and here.