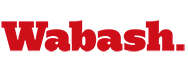 Wabash Center Receives $8 Million Grant
August 11, 2008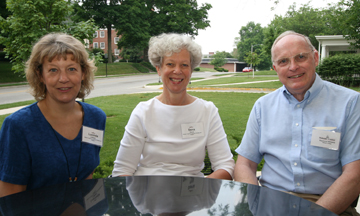 Wabash College President Patrick E. White has announced that the College has received an $8.1 million grant from Lilly Endowment Inc. that will continue the work of the Wabash Center for Teaching and Learning in Theology and Religion through June 30, 2012.
Founded in 1996 through a grant from Lilly Endowment, the Wabash Center for Teaching and Learning in Theology and Religion enhances and strengthens education in theology and religion in North American theological schools, colleges, and universities. The Wabash Center, directed by Dr. Nadine S. Pence, hosts workshops and conferences, makes institutional and individual grants, provides trained consultants for religion and theology faculty, and provides print and web resources to encourage excellence in teaching and learning.
"The College is very grateful to Lilly Endowment for its generous and vital support of the Wabash Center for Teaching and Learning in Theology and Religion," said President White. By modeling the strategies, conversations, and self-reflection that enhance good teaching and learning in workshops and colloquies in its beautiful new building on campus, the Center has built a national reputation for excellent pedagogy in theology and religion.
"Wabash is very proud of the work of the Wabash Center, as the founding vision of Dr. Raymond Williams and the hospitality of Dr. Lucinda Huffaker continues to be enacted so ably by Dr. Nadine (Dena) Pence and her fine staff," added the President. (The three directors are pictured above right.)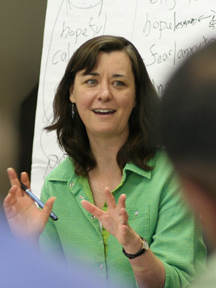 By summer's end, more than 800 faculty members will have taken a direct part in programs on the Wabash College campus. These workshops and colloquies meet three times over the course of one year and draw two applicants for every opening.
In addition, over its 12-year history, the Wabash Center has awarded 786 grants, totaling more than $10.2 million, to institutions and individual faculty members. The Wabash Center's website receives more than a half-million hits from nearly 8,000 unique visitors each month.
"By awarding us this grant, Lilly Endowment has re-affirmed its commitment to and confidence in the work of the Wabash Center," said Pence. "The Endowment's generosity will enable us to continue to do work that no one else is doing: to encourage excellence in teaching in the schools of theology and departments of religion across North America."
The Wabash Center organizes its activities around five areas: strengthening teaching and learning; developing the professoriate in theology and religion; supporting teaching environments in theological schools and religion departments; understanding new technologies in teaching and learning; and developing scholarly literature on theological teaching.
Between now and 2012, the Wabash Center will host approximately 150 additional faculty members in 12 different on-campus workshops and colloquies, over 45 consultations will take place on campuses across the country, and up to 350 new faculty will take part in shorter programs at regional and national conferences. More than $2 million in grants will be issued to individuals and institutions.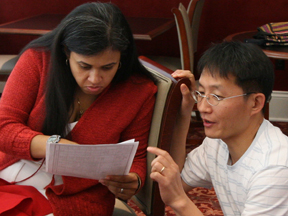 "It is stunning to hear the gratitude and praise from former workshop and colloquy participants," added Pence. "They talk about the tremendous richness of the experience and how it has shaped their teaching in vital ways. Perhaps the most indelible parts of each workshop are the friendships that are made with colleagues who now span the United States and Canada in a diversity of schools."
While the 2009-2012 grant will fund many ongoing programs, the Wabash Center will also launch a number of new initiatives related to its mission, including:
A Graduate School Teaching Initiative which will work with doctoral degree granting institutions in theology and religion to assess how well their programs prepare graduate students to be teachers.
A Theological Education Teaching Initiative which will hold conversations related to the theoretical underpinnings of practical theology and its place in seminary curricula.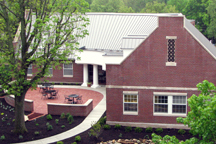 Ongoing conversation and study in the area of online courses and their pedagogical strengths and weaknesses.
The development of an evaluative learning program for its grant recipients which will provide consultants to help the grantees develop evaluation and assessment strategies appropriate to their grant project.
The Wabash Center for Teaching and Learning in Theology and Religion is wholly funded by grants from Lilly Endowment. This $8.1 million grant brings the total grant amount received from the Endowment to $35 million for 17 years of programs.
For more information, please contact the Wabash Center at (765) 361-6047 or wabashcenter@wabash.edu. You may also visit the Wabash Center is on the web.