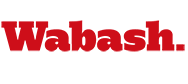 Spring Concert by Chamber Orchestra Set for April 20
by Karen Handley

April 11, 2008

Get directions to Wabash College Fine Arts Center

The Wabash College Chamber Orchestra will present a spring concert at 7 p.m., Sunday, April 20, in Salter Hall in the Fine Arts Center. The program will include works by Mozart, Bizet, Sibelius, and Praetorius.

The First Suite from Carmen features dramatic music that is familiar even to those who know little about classical music, including the famous March of the Toreadors. Written by the French composer Georges Bizet, it is ironic that Carmen has become synonymous with music in the Spanish character. Also being performed will be Mozart's Symphony #38 in D. The "Prague" Symphony is one of the great late symphonies of Mozart and is a pillar of the orchestral repertoire. A Little Known Romance in C by Sibelius and a set of dances by the Renaissance composer Michael Praetorius will round out the program.

The concert is free and open to the public.