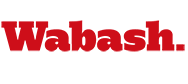 VAS Presents Simon Shaheen and Near East Music Ensemble Sunday Afternoon
April 7, 2008

Get directions to Wabash College Fine Arts Center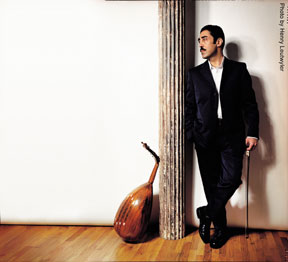 Wabash College's Visiting Artists will present Simon Shaheen and Near East Music Ensemble at 4 p.m., Sunday, April 13, in Salter Hall at the Fine Arts Center.

Simon Shaheen dazzles his listeners as he leaps from traditional Arabic sounds to jazz and Western classical styles. His soaring technique, melodic ingenuity, and unparalleled grace have earned him international acclaim as a virtuoso on the oud and violin. One of the most significant Arab musicians and composers of his generation, Shaheen incorporates
and reflects a legacy of Arabic music in his work, yet forging ahead to new frontiers and embracing many different styles in the process. This unique contribution to the world of arts was recognized in 1994 when Shaheen was honored with the prestigious National Heritage Award at the White House.

In the 1990s he released four albums of his own: Saltanah (Water Lily Acoustics), Turath (CMP), Taqasim (Lyrichord), and Simon Shaheen: The Music of Mohamed Abdel Wahab (Axiom), while also contributing cuts to producer Bill Laswell's fusion collective, Hallucination Engine (Island). He has contributed selections to soundtracks for The Sheltering Sky and Malcolm X , among others, and has composed the entire soundtrack for the United Nations-sponsored documentary, For Everyone Everywhere. Broadcast globally in December 1998, this film celebrated the 50th anniversary of the United Nations Human Rights Charter.

But perhaps his greatest success has come with Blue Flame (ARK21, 2001), where he leads his group, Qantara, on a labyrinthian journey through the world of fusion music to discover the heart of the Middle East. The album was nominated for 11 Grammy Awards, and the Los Angeles Times proclaimed the record "stunning."

Shaheen is Palestinian and hails from the village of Tarshiha in the Galilee. He began playing on the oud, a Middle Eastern lute, at the age of five, and a year later studying violin at the Conservatory for Western Classical Music in Jerusalem. He graduated from the Academy of Music in Jerusalem and completed graduate studies at the Manhattan School of Music and Columbia University.

Seating for Visiting Artists Series events will be by general admission, though free tickets are required for Visiting Artists Series programs.

Contact the Fine Arts Center Box Office by email at boxoffice@wabash.edu; or phone: 765-361-6411. Box Office hours are Monday through Friday, 8:30 a.m. to 12 noon and 1:30 to 4 p.m. The box office will open 90 minutes before curtain time for Visiting Artists events. Tickets not claimed at the Box Office 10 minutes prior to curtain will be released to the general public.