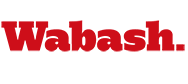 Eric Stark '88 to Lead Chorus at Kennedy Center
by Howard W. Hewitt

December 12, 2007

Eric Stark '88 is in Washington D.C. this weekend to lead a chorus in one of the nation's most prestigious venues.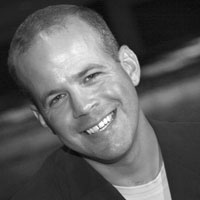 Stark, an Associate Professor of Music at Butler University, will be a guest conductor for the Washington Chorus. He will lead three performances, two at the Kennedy Center Concert Hall.
The Kennedy Center performances will be at 1 p.m., Saturday, Dec. 15 and 22. He will also lead the choir for a 7:30 p.m. Dec. 21 concert at the Music Center at Strathmore in Bethesda, Maryland.
"This is such a great honor to be a part of this program and to be on stage at the Kennedy Center," Stark said from D.C. "It's really exciting."
It's also been a busy time for Stark. He has shuttled back and forth between Indianapolis and Washington for rehearsals. Besides his Butler responsibilities he also is the director for the Indianapolis Symphonic Choir.
Stark was a Music Major at Wabash and then went on to earn a master's degree and doctorate at Indiana University. He was a member of the Glee Club and Concert Band while at Wabash.