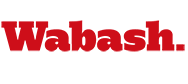 Holiday Break Starts with Busy Weekend
by Howard W. Hewitt

November 16, 2007

While many students will be heading home for Thanksgiving Break, many will stay behind for a big weekend of athletics. Many more will stay behind to cheer on their classmates. The unbeaten Little Giant swimmers host the Patrick Woehnker Invitational, the basketball team tips off its season and the football squad opens NCAA Div. III playoffs.

The weekend kicks off Friday night with the Wabash Tipoff Classic. The invitational will feature teams from Indiana, Kentucky, and Canada. Action starts with a 6 p.m. Friday tipoff between Humber College (12-2-1) and Indiana Wesleyan (3-3). The Little Giants will face Kentucky Christian (4-2) at 8 p.m. Wabash will return to the court at 3 p.m. Saturday afternoon to face Wesleyan. Read more about the Little Giant team and the tourney by clicking the link in the Related Stories box above.

The 5-0 Little Giant swimmers host their annual invitational. The meet has been renamed the Patrick Woehnker Invitational in memory of the freshman who died earlier this fall. Wabash will host teams from Rose-Hulman, University of Indianapolis, Olivet, Transylvania, Asbury College, Centre College, DePauw, and Western Illinois.

Swimming begins at 7 p.m. Friday night with men's and women's 800-yard relays and 1,600 freestyle. Diving on the 1- and 3-meter boards will get underway tonight as well. The meet resumes at 10:30 a.m. Saturday with all other events.

The Wabash football team (9-1) opens Div. III playoff action at noon hosting Mt. St. Joseph (9-1) from Cincinnati. The winner faces the Case-Western and Widener winner next weekend. See links above for more on the football team's first-round opponent.