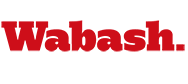 That Was A Lot of Fun
by Steve Charles

November 15, 2007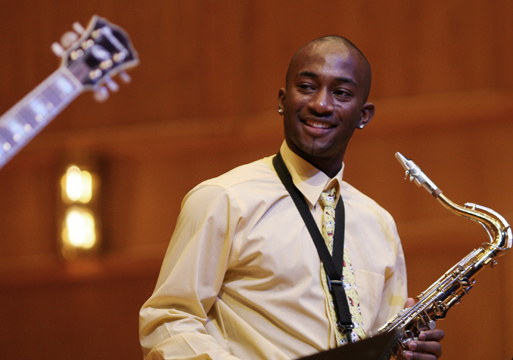 Emmanuel Aouad was all smiles backstage after Wednesday night's Jazz Combo/Wamidan World Music Ensemble Fall Concert.
"That was a lot of fun," the sophomore from Terre Haute, IN said as he packed up his tenor saxophone in the green room. "I've always played in larger bands, and this was my first time performing in a smaller ensemble. A lot of fun!"
From the enthusiastic response to the concert, the audience must have felt the same way about the concert, a treat for the eyes and ears that included music and dance from East Africa and a tribute to jazz legend Miles Davis.
Click here for a photo album from the Jazz Combo performance, and here and here for Wamidan photo albums.