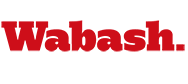 Art Farnsley '83 Will Deliver Religion Lecture
November 12, 2007

Dr. Art Farnsley '83 will bring his expertise on faith-based initiatives to campus this week along with a personal interest in folk art.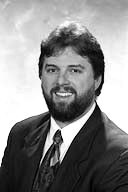 Farnsley is the Executive Director of the Society for the Scientific Study of Religion. He holds a Ph.D. in sociology of religion and has written books on welfare reform, Southern Baptist politics, and American religion.
He will speak at 4:15 p.m. Tuesday, Center Hall 216, and again Wednesday at noon.
His Tuesday lecture will be titled, "Rednecks, Religion, and Freedom." On Wednesday, he'll share his interest in folk art at noon in Baxter 114. That talk is titled "Folk Art, Outsider Art, Visionary Art." Pizza will be served.
Farnsley majored in Philosophy while at Wabash and was an independent.