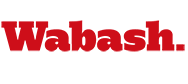 Chess Grandmaster Gregory Kaidanov Returns to Campus
by Karen Handley

October 15, 2007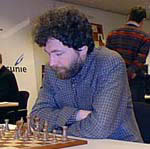 Chess Grandmaster Gregory Kaidanov will return to the Wabash College Campus Tuesday, October 30 for a blindfold and simultaneous speed chess games.
Kaidanov, who visited Wabash in 2002 and 2005, became a Grandmaster in 1988. The Russian native lives in Lexington, Kentucky, teaches private chess lessons, competes in national and international tournaments, and gives exhibitions across the country.
Kaidanov will play a blindfold speed game at 7 p.m. in the Baxter Hall Lovell Lecture Hall on Tuesday then move to the Detchon Center International Hall for an 8 p.m. exhibition against 30 opponents.
He will play the blindfold game with five minutes to complete all his moves. Any move, all done from memory, that is illegal results in a forfeit. After he completes the game, he will replay the match from memory and comment.
Kaidnov will then go across campus and play 30 games simultaneously. He will follow that by playing 4 games of timed chess, running from board to board to conserve the time he is allotted to make his moves.
The Berdichev (Ukraine) native started playing chess at age six, learning from his father. He and his family visited the U.S. as tourists in 1990 and eventually settled in Kentucky.
His list of accomplishments is impressive: Boys under-14 Russian Federation Champion, 1972; Master, 1978, International Master, 1987, Grandmaster, 1988; World Open Champion, 1982, US Open Champion, 1990; tied for first in National Open in 1990, 1992, 1994, 1999; U.S. team member in 1998 World Chess Olympiad; U.S. team member in World Chess Olympiad, 2000.
Kaidanov's appearance is sponsored by the Wabash College Lecture Committee.