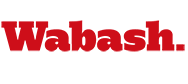 St. Louis
by Jim Thomas '73

October 9, 2007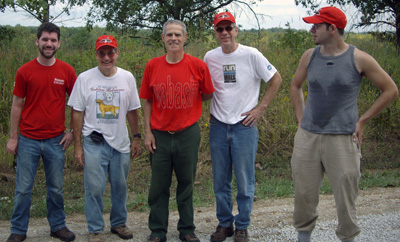 For the past three years Wabash alumni from the St. Louis area have performed projects in support of the Prairie Restoration effort at the Shaw Nature Reserve located approximately 20 miles southwest of St. Louis. Five Wabash alumni participated in the 2007 effort on Saturday morning, 6 October: Patrick Drake '06, Mike Kelley '70, Charlie Raiser '69, Jim Thomas '73, and Gary Zack '76.
Mike Kelley gathered two varieties of wild rye grass with Dr. James Trager of the Shaw Nature Reserve staff. This was the third year that Dr. Trager has supervised our seed-gathering efforts. The seeds will be planted in appropriate areas of the Shaw Nature Reserve in the future to help continue to establish a healthy prairie habitat.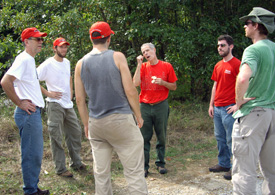 Patrick Drake, Charlie Raiser, Jim Thomas, and Gary Zack, along with three researchers from Washington University, Dr. Mark Mannteufel, Martin Eiblmaier, and Carl Franz, retrieved and stored plywood coverboards that had been used by Mr. Eiblmaier in a research project in which he studied the effect on prairie snakes of prairie habitat and habitat practices such as controlled burning.
A total of 100 coverboards, in four grids of 25 each, were retrieved from different prairie habitats and moved to storage. In the process, Mr. Eiblmaier was able to complete his final snake census for the two-year project. We observed 3 prairie snakes beneath the coverboards as we retrieved them: a yellow-bellied racer, a prairie ring snake, and a midland brown snake. According to Mr. Eiblmaier, the midland brown snake was not commonly observed during the two years of his research.
In photos: Group shot -Patrick Drake '06, Jim Thomas '73, Charlie Raiser '69, Gary Zack '76, and Martin Eiblmaier of Washington University.