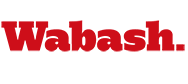 Annual Ides of August Presented Today
August 15, 2007

Get directions to Wabash College Hays Science Hall

Wabash College's annual Ides of August program will be presented in Hays Science Hall, Room 104, Friday, August 17. The Ides of August is the College's traditional forum for faculty and staff members to discuss their recent projects. Featured on Friday's program are:

9:00 am: First session

9:00 Leslie Day: "Status, Storage, and Display: The History of a Late Minoan IIIC Pithos"

9:20 Frank Howland: "School Finance Equalization in Indiana"

9:40 Bob Royalty: "The Shifting Shape of Lost Gospels: A Peak into the Polemics of Earliest Christianity"

10:00 Dave Krohne: "There Is No Such Thing as Prairie"

10:40 am: Session Two

10:40 Gilberto Gómez: "Sul/sur/south, and Other Brazil Nuts"

11:00 Peter Mikek: "Smooth Transition Regression Models"

11:20 Agata Szczeszak-Brewer: ""Dublin. I Have Much, Much to Learn": Joyce, Yeats, and Literary Tourism"

11:40 Gary Phillips: "Bak's Impossible Memorials: Giving Face to the Children"

1:30 pm: Session Three

1:30 Lon Porter: "Yummy, Yummy, Chips in my Tummy: Interns, Microwaves, Nanostructured Silicon, and a Simulated Gastrointestinal Tract"

1:50 Peter Hulen: "Studio Report: Compositions for Electronic Multimedia, Strings, Piano, and Chamber Ensemble"

2:10 Mark Brouwer: "Plato's Laches: Frankness, Courage, Fathers and Sons"

2:30 Isabel Jaén: "Postmodern Colloquy: Paul Auster and the Spanish Literary Tradition"

3:10 pm: Session Four

3:10 James Makubuya: "The Meaning and Power of Folk Instruments"

3:30 Preston Bost: "A New Format for Departmental Self-Study"

3:50 Todd McDorman: "Transforming Death: Rhetoric and the Right-to-Die"

The public is welcome at the Ides of August program.