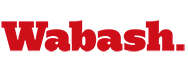 Van Zee, Horrey, Hutchison Earn Conference Honors
by Brent Harris

May 8, 2007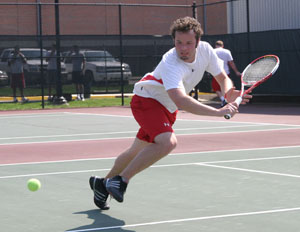 Tennis players Adam Van Zee and Jay Horrey have earned spots on the 2007 All-North Coast Athletic Conference team. Little Giant head coach Jason Hutchison was named the 2007 Men's Co-Coach of the Year.
Horrey (right), the 2006 Newcomer of the Year in the NCAC, was named to the All-Conference First Team for the second consecutive season. He finished the 2006-07 season with 18 wins in singles play, including a 15-9 mark as the number one singles player for the Little Giants.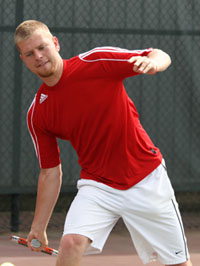 Van Zee (left) and Horrey were named to the All-NCAC First Team in doubles competition after posting a 23-11 overall record this season. The duo set the Wabash single season record for doubles victories in a season.
Hutchison guided the Little Giants to a 14-13 record in his third season as head coach. The 14 victories tied for the third-highest win total in Wabash history. The Little Giants also finished fifth in the league's annual tournament, the best finish by a Wabash team since joining the conference. Hutchison and Allegheny coach Jared Luteran both tied in the final coach of the year balloting.
"I'm honored to share the NCAC Coach of the Year Award," Hutchison said. "While it is my name attached, the award really goes to my team for all of the hard work they put into the season. They set goals of winning the most matches in school history and placing higher in the conference than any other previous Wabash team. They met one goal and nearly accomplished the second.
"This is also a tribute to a great group of seniors who worked hard all the way to the end of the season. Adam, Adrian Starnes, Nate Mullendore, Dan Petrie, and Josh Paul were tremendous leaders and made us a better team."
Game Stats