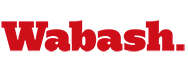 Wamidan in Concert Tonight
April 10, 2007

Get directions to Wabash College Fine Arts Center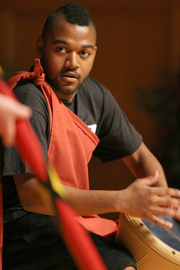 Wabash College's Music Department invites you to a concert given by Wamidan World Music Ensemble as they present their last concert of the season at 8 p.m. Wednesday, April 11, in Salter Concert Hall in the Fine Arts Center.
Some of the featured performances for Wamidan will be Mvua ya Africa, an African rain song and composed by David Akombo; Mbombela, a dance from South Africa; Punta, an Honduras dance; Taal Mela, performed on Ugandan drums; Nyiba, a Kenya, Ghana, Senegal, Zimbabwe folk song; and Bakisimba, a folk dance of the Baganda. The evening will also feature a visiting Afro-Cuban Trio Jazz group. Wamidan is under the direction of David Akombo, visiting assistant professor of music.
The concert is free and open to the public.