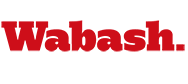 Senior Adam Dybel to Present Recital on Sunday
by Karen Handley

March 2, 2007

Get directions to Wabash College Fine Arts Center

The Wabash College Music Department invites you to Adam Dybel's senior recital on Sunday, March 11 at 7 p.m. in Salter Hall in the Fine Arts Center.

Dybel is a music major from Libertyville, Illinois, and has been studying violin since the age of five. He is a student of Alfred Abel, Wabash College's violin instructor and orchestra director, for the past four years. He will be accompanied on the piano by Cheryl Everett and will present music by Dvor·k, Sain-Saens, Wieniawski, and Rode.

The recital is free and open to the public.