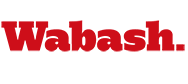 Understanding the Value of Immersion Learning
by Jim Amidon

December 4, 2006

To give you a better idea of the tremendous impact the trips have, here a

Wabash has been offering formal, course-specific Immersion Learning trips for almost a decade, yet few people outside the travel party have any idea of the educational value of such learning experiences.

In the last few years, students and professors traveling the globe on Immersion Learning trips have written about their daily experiences on the College's web site, which is both a useful exercise for the student blogger and helps illustrate the tremendous value of hands-on learning. What makes Wabash's Immersion Program unique is that aside from a few personal expenses, Wabash picks up the costs of the trips.

Here a few snippets from history professor Rick Warner's class trip to Mexico City over Thanksgiving Break: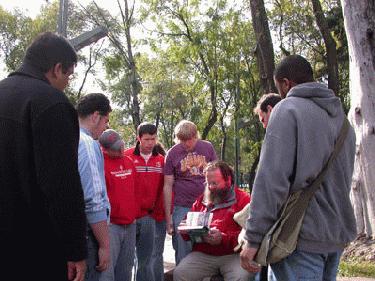 "The students have FELT the history of Mexico in these spaces. They have told me so, and they have told you so. They have experienced another culture, at first tenuously, and now with confidence… all in one week. Among the many surprises for the professor is the facility with which they move around the city on their own. The best learning occurs when directed by the learner, with occasional help from the professional." — Rick Warner
"There are very few colleges where I would know all of my classmates and we all supported one another in and outside of class. Up top [of the pyramids of Teotihuacan] we all represented different components of campus: athletes, environmentalists, majors, non-majors, those with Hispanic backgrounds and those without, Greeks, liberals, independents, conservatives, sophomores, juniors, seniors, academics, and administrators. We all stood up there as Wabash Men and sang the song [Old Wabash]. In addition it made me realize that Wabash (not Purdue, IU, Ball State, UCLA, or Stanford) is the only college that I know of that sends its undergraduate students abroad to owe up to its mission statement, all at the expense of the college." — Ben Gonzalez '07
"The only way to describe this week for me is to say that it is has been one of the most life-changing and eye-opening experiences of my life." — Jon Miller '08
"After years of misunderstanding and perceiving Mexico as simply an underdeveloped country proved to be wrong after coming to Mexico City. My short stay in Mexico City has changed my views on Mexico 180 degrees." — Eric Huynh '07
Click here to read the students' blog entries.