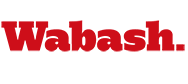 Wamidan and Jazz Improv To Present Concert on Wednesday Evening
November 27, 2006

Get directions to Wabash College Fine Arts Center

Wabash College's Music Department invites you to a concert given by Wamidan World Music Ensemble and the Jazz Improv as they present their first concert of the season at 8 p.m. Wednesday, November 29 in Salter Concert Hall in the Fine Arts Center.

Some of the featured performances for Wamidan will be Mwana wa Mberi (drum virtuoso) from Kenya; Siyahamba Song from South Africa; Loipenye, an Acholi folk song; Nyiba, a Kenya/Ghana/Senegal/Zimbabwe song performed on the tambien (flute); and Isicathulo, a Gumboot dance from South Africa. Wamidan is under the direction of David Akombo, visiting assistant professor of music.

The Jazz Improv is under the direction of Stephen Robinett. The Jazz group will perform Lazy Bird by John Coltrane; All Blues by Miles Davis; House of Jade by Wayne Shorter; Solar by Miles Davis; and What Is This Thing Called Love by Cole Porter

The concert is free and open to the public.