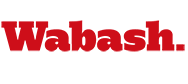 Professor Hadley to Join WFYI's Election Night Coverage
November 1, 2006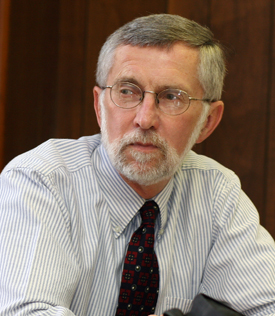 On Election Night 2006, WFYI Public Radio will provide statewide coverage of Indiana's key political races beginning at 7 pm on Tuesday, November 7. One of the key commentators will be Dr. David Hadley.

Local political strategist, Guy Johnson will anchor FM 90.1's election night coverage, which will include live reports from Indiana's 2nd, 8th and 9th Congressional districts, in addition to interviews with Indiana's key Republican and Democratic party leaders.
John Krull, director of the Pulliam School of Journalism at Franklin College and Dr. David Hadley, chair of the political science department at Wabash College will serve as WFYI's election night commentators, while National Public Radio's (NPR) award-winning rural affairs correspondent, Howard Berkes, will be in the Hoosier Heartland to file live reports for both WFYI Public Radio listeners and NPR listeners nationwide.

WFYI Public Radio's election night coverage can be heard live on 90.1 FM (simulcast on WFCI 89.5 FM - Franklin College and WNDY 91.3 FM – Wabash College) or online via the station's Web site —wfyi.org.



As a trusted catalyst for lifelong learning, WFYI Public Broadcasting engages and enriches our community through distinctive programs and services. For more information on WFYI's programming and educational outreach activities, visit wfyi.org.