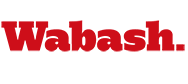 Frigid Cleveland Weather at Kickoff
by Brent Harris

November 21, 2008

Wabash heads to Cleveland, Ohio for the first round of the 2008 NCAA Football Playoffs, while the Little Giant basketball team prepares for its season-opening game against Wilmington Friday night at Chadwick Court. Catch all the action at Game Central.

#15 Wabash College (9-1)
vs.
#11 Case Western Reserve (10-0)

Wabash returns to Case Field Saturday afternoon for the first round of the 2008 NCAA Division III Football Playoffs to take on the Spartans of Case Western Reserve. The two teams met in the second round of the 2007 playoffs with the Little Giants advancing to the quarterfinals with a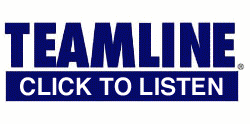 38-23 win over the Spartans.
Saturday's game will be available to local Wabash College listeners on WNDY (91.3-FM). The broadcast will also be carried on the Wabash audio server and on Teamline. Pregame begins at 11:40 a.m. Kickoff is at 12 p.m.
You can also watch the game courtesy of Case Western Reserve here.
The Wabash basketball team plays DePauw University in the consolation game of the Little Giant Tipoff Tournament Saturday afternoon at 1 p.m. View the LiveStats from all four game here.