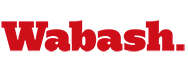 Former Congressional Page Chitwood '08 to Appear on Larry King
October 6, 2006

Bryce Chitwood '08 has been making the media circuit as a former Congressional Page for the House of Representatives. Chitwood was president of the 2002-2003 House page class.

Chitwood, a native of Sulphur, Oklahoma, was featured yesterday on a washingtonpost.com live chat. He is scheduled to appear on Larry King Live at 9 p.m. tonight.

Florida Representative Mark Foley resigned last week after e-mails surfaced he had reportedly exchanged with a then 16-year-old Congressional page. Those e-mails have since been described as "overly friendly."