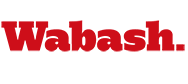 Professor David Blix '70 Earns Teaching Award
by Steve Charles

May 1, 2006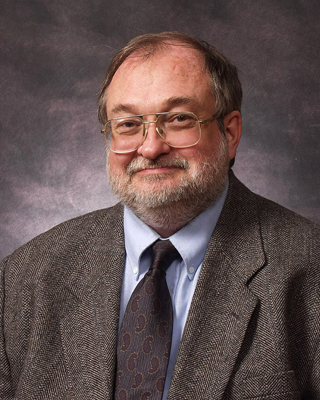 Long a favorite of Wabash students, Assistant Professor of Religion David Blix '70 received campus-wide recognition of his teaching prowess last Thursday as Dean of the College Raymond Williams announced his selection as the 2006 recipient of the McLain-McTurnan-Arnold Award for Excellence in Teaching.
"When I ask seniors to name two outstanding Wabash teachers, they mention this recipient most often," Williams said. "They refer to 'a Wabash legend,' one whose courses other students must experience as part of their liberal arts education."
The last 12 months have been a windfall for Blix, who earned his Ph.D at the University of Chicago and received numerous appointments as a visiting professor to the Department of Religion at the College before taking a tenure-track position in 2002. Last spring he was named a CASTL Scholar by the Carnegie Foundation, and he was granted tenure at Wabash in December.
"David demands excellent research and writing from his students, while providing guidance and encouragement that caused one student to remark, 'He just will not permit us to write bad papers,'" Willliams said. "His colleagues look to him for guidance. In fact, one colleague gave him that special accolade, 'teacher of teachers,' that we bestow rarely and on very few."
Sitting onstage as the Chapel's longtime volunteer organist and accompanist, Blix was clearly surprised by his selection and was especially moved as Williams made reference to Blix's Wabash mentor, the late Eric Dean.
"Eric Dean was a 'Wabash legend' and 'teacher of teachers' whose self-chosen epitaph for his tombstone in Oak Hill Cemetery is simply 'Wabash Teacher,'" Williams said. "He would be enormously proud to know that David has received this award."