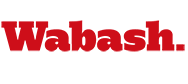 Stevens Named Wabash Baseball Coach
by Jim Amidon

March 30, 2006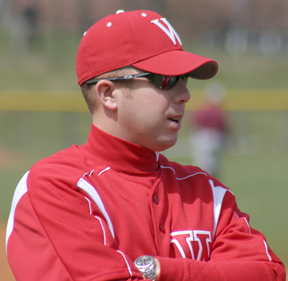 After spending the last three years as assistant baseball coach and recruiting coordinator at Wabash College, Cory Stevens will become the team's new head coach on July 1, 2006. The announcement was made by Wabash College Dean of Students Tom Bambrey.
Stevens has served as head coach Tom Flynn's assistant since 2003, working primarily with pitchers and catchers. Flynn announced earlier in the month that the 2006 season would be his last because of his family's move to the San Francisco area.
"I am extremely excited about this opportunity to take the next step in my coaching career at Wabash College," said Stevens. "I sincerely believe that the unique combination of excellent academics, athletics, and atmosphere present at Wabash cannot be found anywhere else in the nation."
Stevens was a four-year varsity letterman and cum laude graduate of North Central College in Naperville, Illinois. He is completing his master's degree in business administration.
Much of Stevens' time at Wabash has been focused on the team's pitchers and catchers, both in practice and game situations. He also has coordinated in-state and out-of-state recruiting of student-athletes. His Wabash pitchers have been honored with conference and national weekly awards, and in 2005 Jon Horne set Wabash's single-season record for lowest earned run average.
Stevens has spent the last two summers as the pitching coach for the Stark County Terriers of the Great Lakes Summer Collegiate League. His 2005 team won the league championship, four pitchers made the league's All-Star Game, and six of his pitchers were drafted or signed by Major League Baseball teams. He will spend this summer as the head coach of the Granville Settlers in the GLSCL.
Prior to coming to Wabash, Stevens was a teacher and head baseball coach at Mona Shores High School in Muskegon, Michigan. At Mona Shores, Stevens taught social studies, while developing the baseball program. He established the school's first baseball booster club, first alumni game, and hosted and coordinated a variety of youth baseball clinics.
"We are pleased that Cory Stevens has accepted the position of head baseball coach at Wabash," said Dean Bambrey, whose responsibilities include oversight of the Department of Athletics. "We are confident that with his knowledge of the College and his strong relationship with our student-athletes and recruits for next year that Coach Stevens will lead us forward, building on the strong foundation that Tom Flynn has constructed over the past five years."
Stevens will take over a Wabash baseball program that is currently 10-10 heading into this weekend's four-game set at Earlham College. Head Coach Tom Flynn entered the 2006 season with an 84-112 record at Wabash. This year's roster includes 19 men who are either freshmen or sophomores.
"I am very fortunate to inherit a program that is already very well respected throughout Division III baseball," said Stevens. "I plan to build on the foundation that Coach Flynn has laid during his six years at Wabash. Tom is my mentor, and I, as well as everyone involved in this program, owe a great deal of gratitude to him for any future success we experience."