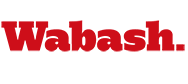 Bachelor Publication Day to Change to Fridays
by Nelson Barre

March 29, 2006

Wabash College's student newspaper, The Bachelor, will change publication days beginning this week. The paper which has been published on Thursdays in recent years will switch to Friday publication.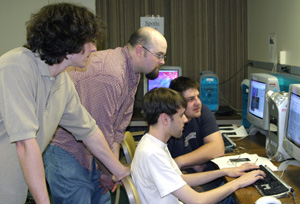 There have been technical problems with the Journal Review printing our weekly edition, so we hope to correct that situation by turning over all technical aspects of production to their printing staff. Those problems have resulted in issues being delayed and even a missed issue at the beginning of the 2005-2006 school year.
The same amount of news and information will be covered weekly. There will be no change in the paper itself. The Bachelor staff will continue to assemble the paper on Wednesday nights, then the Journal Review staff will handle the technical setup for printing. The Bachelor should be distributed throughout campus on Friday mornings.
The online version of The Bachelor will still be published on the college website each Thursday morning.
Besides the benefit of eliminating the odds of technical problems, the print quality should improve with the Journal Review professionals handling all of the output issues.
On behalf of the Bachelor staff, we thank everyone for their understanding and patience this year and while we make this change.
Barre '08 is Editor-in-Chief of The Bachelor.