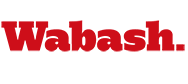 Sunny Florida
by Michael Warren

March 8, 2006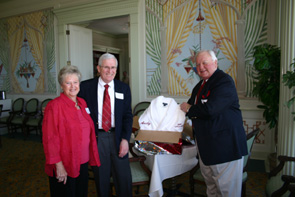 President Andy Ford was welcomed to Florida's west coast during this spring break week by Wabash alumni in two separate luncheons.
On Tuesday, March 7 alumni gathered at Gateway Golf and Country Club in Fort Myers. Permanent residents and snow birds alike joined together for lunch and conversation. Special thanks to Fred '53 and Barbara Warbinton for handling all the arrangements.
The following day alumni from the Sarasota/Bradenton area gathered at Sarasota's University Club. President Ford addressed the group prior to lunch in the Library of the club with a beautiful back drop view of the bay. Thanks to Paul '56 and Dorothy Hawksworth for handling the details for the event.